01AB774 Concept of Sustainability Index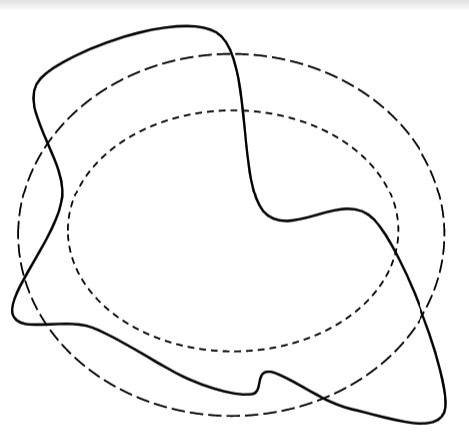 Instructor:
Tofael Ahamed

Catalog Description:
An in depth discussion of "state-of-the-art" practices is presented in this course. The catalog description

highlights: Sustainable indicators, evolution of sustainability, projects and Systematic sustainability analysis. The focus of this course is on the sustainability aspects and brings this point more simple and pragmatics to the readers. Different debating issues and factors which influence site-specific management of agriculture and
environment have been discussed. Furthermore, a range of systems approaches including system dynamics and system design is discussed for bioenergy production considering several scenarios to achieve the goal of sustainability in the renewable energy. The ICT cutting edge development and its future trend in agriculture
also put into attention. The next a half century, ICT will lead the agricultural production and play a significant role in food security for the 7- 10 billion populations all over the world.

Course Objectives:
 To develop and use reasoning skill for analyzing sustainability issues in the spatial and time scales
 To acquire and use selected techniques to develop sustainability indices for biodiversity, environmental
issues
 To become acquainted with all types of problems, measure and means to develop sustainable agricultural
practices, sustainable environmental management and indices

Number of hours : 25 hrs

Quiz :
Quizes to practice different problems of sustainability, developing numerical models to describe the quantative and qualitative analyses.

Poster Presentation
To develop the reasoning idea of sustainability, sustainable development, sustainable agriculture, poster practices will be conducted.

Project Presentation
The project is building a demonstration model for general to public. The model should explain what is sustainability and related problems in the existing farming systems.
Reference Book
Sustainability Indicators, Measuring the Immeasurable? Simon Bell & Stephen Morse and Online
resources
Sharing Nature Interest, Ecological Footprints as an Indicator of Sustainability, Nick Chambers, Craig
Simmons and Mathis Wacernagel
Indices, Indicators and Developments: An Unhealthy Obsession with Numbers, Stephen Morse
Sustainability: Integrating Agriculture, Environment and Renewable Energy, Tofael Ahamed. Ryozo
Noguchi and Tomohiro Takigawa , Nove Science Publishers USA, 2015
Data to Knowledge: Interdisciplinary Research Methodologies for Agricultural Sciences, Tofael Ahamed,
N0VA Science Publishers, Inc, ISBN-13: 978-1536123944, New York, USA, 2017